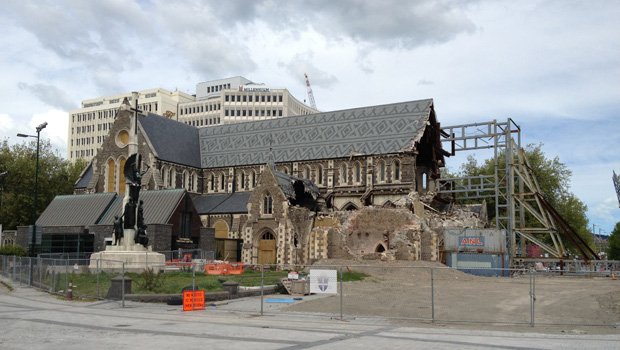 The Christchurch City Council has been asked to make provision for a $10 million contribution towards restoring Christ Church Cathedral over the next 10 years.
Mark Belton, from Restore Christchurch Cathedral, made a submission to the council this afternoon at its draft Three Year Plan (TYP) hearings.
Belton said the council had always been supportive of restoring the cathedral but now needed to put its money where its mouth was.
"Council has in the past always supported the cathedral and a year ago voted 10-4 for a pause to demolition so that restoration could be considered," he said.
"Now that restoration is a distinct possibility, financial provision needs to be made so that the council can assist the restoration process."
Belton asked the council to make a provision in the plan for up to a $10m contribution towards the restoration of the cathedral.
"The contribution might be spread over a 10-year period as a full restoration may take five to 10 years."
The contribution would be in the form of $1m a year for up to 10 years, he said.
Belton believed a "realistic estimate" for restoring the cathedral would be $75m.
"A council offer of intitial support of $3m initially and provision for $1m per year up to a $10m cap if this level were requred would in our view be an appropriate showing of support for the city's single most important restoration project," he said.
"Council has a duty of care to protect and maintain our city's major cultural and historical assets. The cathedral without any question is the most potent symbol of our city's historical roots. It is the city's greatest historic and spirtual treasure."
Cr Peter Beck said it would be "premature" of the council to allocate money to a restoration before that option was confirmed.
"I'd be really concerned if the council made a commitment to restoration before it has been decided what form the new cathedral will take," he said.
Belton said it would be "amiss" of the council not to make provision in case restoration was wanted.
Related articles