I have decided to publish these comments from Emily Bailey who is of Maori descent  and is the partner of a Swiss national, Urs Signor. Mr Signor has a lot to say for somebody who is not only not of Maori descent but is a foreignor to boot.  Why hasn't he applied for New Zealand citizenship I wonder? He would have us believe he is an expert on Maoritanga as well. Both these people were part of the original group of defendants in the Urewera raids. While they and two other others got off terrorism charges they were convicted onillegal  firearm charges and sentenced to Home Detention. I'll make further comments after this post: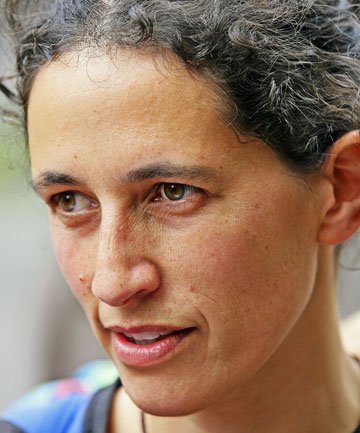 "One of the people convicted after the Urewera raids is calling for "indigenous reservations" to be established in New Zealand.
Parihaka's Emily Bailey made the call yesterday after the release of the Independent Police Conduct Authority's report on the raids, which criticised many aspects of the police actions.
Bailey, her partner Urs Signer, Tame Iti and Te Rangikaiwhiria Kemara were found guilty of firearms charges in March last year following Operation Eight, the Urewera raids in 2007.
"If countries like Canada and the United States can cope with separate indigenous reservations and entire states with separate laws inside one country, then why can't we?" she said.
"Why do we have to hear ironic calls of apartheid and separatism? One rule for all doesn't mean equality, it means authoritarianism and separatism between the rich and powerful and the poor.
"I don't believe that's what New Zealanders want. True equality comes through diversity, respect, trust and justice."
Ms Bailey said she was surprised by the IPCA report, which found some of the police actions were "unlawful, unjustified and unreasonable".
"Which is a rarity from that institution, which rarely criticises unlawful or immoral acts of the New Zealand police force."
However, she was disappointed the report continued to back up the claims of "reasonable" and "justifiable" actions in relation to those arrested who were deemed "a threat to public safety".
"The report further frustrates us who have had our names smeared by the state and media for something we did not do, nor plan to do."
She said none of the group were convicted of criminal group activity and the convictions for unlawful possession of firearms came from "tainted" evidence.
"The whole thing has been eight years of over-reaction by racist, paranoid people in power who cannot comprehend the idea of self-governance and mana motuhake but are more than willing to illegally obtain snippets of conversations from loads of different people and create a terrible scary story, complete with illegally obtained images of scary-looking but harmless activities on private land.
"The lives of the children and whanau terrorised by the police raids in 2007 and the years of court proceedings and suspicion can never be taken away by some insincere apology too full of excuses and too late."
Mr Signer did not want to make any further comment."
Acknowledgements:  – © Fairfax NZ News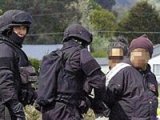 Comments:
The above comments are a load of puerile drivel. The NZ Police had sufficient evidence to justify the raids. However, it wasn't the evidence itself that was found faulty, but how the evidence was gathered. It was gathered illegally and therefore could not be used against the defendants. But the controversy raging in NZ at present is the way the raid was conducted –  against innocent Ruatoki  towns-people as well, including their children. Armed Police dressed in black like 'Ninjas', children claimed. People are calling for the heads of those senior police personnel responsible for organising the raids. I will supply a link to the "raids" later. The four defendants where found guilty on the firearms charges: Iti and kemara were given prison sentences, and Bailey and Signor home detention – Bailey's pregnancy obviously helped, Some good advice there no doubt. Bailey is also a naive fool who can't seem to understand that NZ Maori are not indigenous to New Zealand; their ancestors migrated here from East Polynesia  around 1280-1300AD. I 'm sympathetic to Maori history over 170 years since New Zealand first became a British colony. Those days are well and truly over and the Treaty of Waitangi land claim process has settled most claims for a total well over $1 billion dollars and rising. Of course the real claims should have been presented to the British Government in Whitehall, and would have been for billions. But NZ Maori would have to get in line for claims from other former colonies such as India. That of course is another story for another time. The Urewera police raids have become a blight on the reputation of the NZ Police and our society as a whole. But Tuhoe has not come out pf the controversy unscathed. The Children of the Mist have become a bit misty, in my opinion.Then of course, those actions  were replicated by the Dotcom raid in Auckland a couple of years ago –  an FBI organised and led police raid against internet mogul Kim Dotcom, a New Zealand resident. Throw in the Allen Arthur Thomas murder case and the police have a definate  smear to their reputation.
http://www.nzhistory.net.nz/page/so-called-anti-terror-raids-ureweras
Related articles