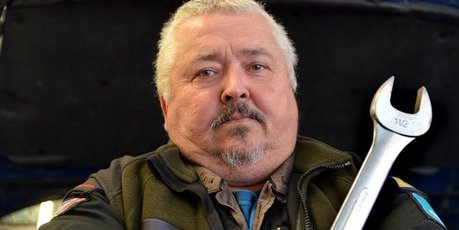 A Dunedin father says he was tossed around his house "like paper" by his son trying to go cold turkey from the synthetic cannabis product, K2.
Wayne McFadyen has a simple message for people smoking synthetic cannabis.
"Stop smoking that s***."
His 24-year-old son is in Wakari hospital, sedated and in isolation following a psychotic episode earlier this week.
Mr McFadyen contacted the Otago Daily Times following the incident, saying "I have to do something otherwise it falls on deaf ears".
His son smoked K2 for a month, developing a two-packet-a-day habit, but decided to go cold turkey after seeing the effects it was having on friends, Mr McFadyen said.
"His thinking and behaviour just went haywire. He couldn't control himself and ran around our house at a 100 miles per hour, would jump up, and be crying 'help me dad, help me dad'."
"That was pretty heartbreaking."
His son also felt suicidal, could not eat or sleep, attacked a neighbour, and repeatedly headbutted a garage, Mr McFadyen said.
"I am 148kg and he would be lucky if he was 70kg, but he was throwing me around like a bit of paper.
"I haven't seen anything like it."
His son was admitted to the care of mental health authorities after his wife made a call to St John, and police were called to assist because of safety concerns.
Mr McFayden said police had called the family several weeks before, after his son was found with a mate, stoned on K2 in a car covered in vomit.
Mr McFadyen said young people seemed to smoke it for a brief buzz, and the "fact the cops can't touch them because it is legal".
"I know people who smoke dope who don't do this sort of thing. Maybe they should legalise marijuana and get rid of this other crap."
As for retailers of synthetic cannabis "they should smoke it solidly for four hours and see what they think about that".
His son, who he said has ADHD but was not on any medication, would now spend at least the next week in hospital for assessment.
"You know what he said to me? – 'I am dying from the inside Dad, I am dying from the inside'."
Dunedin-based toxicologist Dr Leo Schep, of the National Poisons Centre, said psychotic episodes was "one of the major symptoms we note with users", along with paranoia, and anger.
He was also aware of five recorded instances of renal failure, and one case of a first-time user becoming a paranoid schizophrenic.
"We are also starting to believe there may be long-term effects. It is scary stuff."
Meanwhile, a man who smoked synthetic cannabis was arrested after allegedly punching his partner and threatening her with a hammer and a wrench.
The 42-year-old man was arrested in Dunedin on Tuesday night and charged with possession of a weapon, and assaulting a female.
Senior Sergeant Brian Benn said the man allegedly smoked K2 before a verbal altercation about a funeral they had attended.
His partner was allegedly punched in the face, threatened with a hammer and then chased around the home with a wrench.
He was given a registrar's adjournment yesterday to appear in the Dunedin District Court in a fortnight.
Mr Benn said police regularly had people in "our care who are behaving strangely, and that may be as a result of having [synthetic cannabis] prior to their arrest".
Acknowledgements:  NZ Herald
–
http://www.nzherald.co.nz/nz/news/article.cfm?c_id=1&objectid=10879684