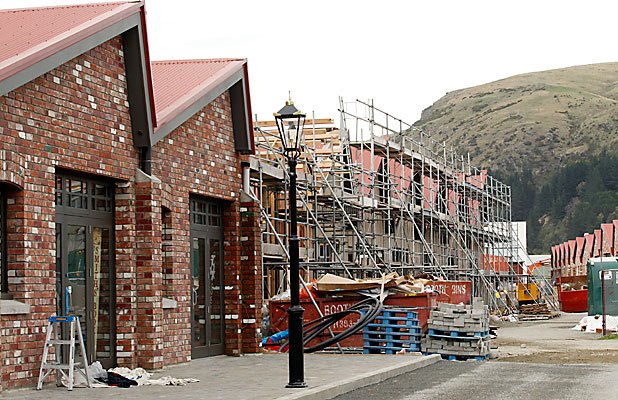 Work is progressing on the Tannery shopping arcade in Woolston, and the first phase will open early next month.
The arcade is being built inside a former tannery building on the banks of the Heathcote River behind The Brewery bar in Woolston.
Tannery co-owner Zac Cassels said the first phase would include a bar, delicatessen, fashion stores, a tattoo parlour and Smith's Bookshop, which used to be in Manchester St in the central city.
Cassels said the whole development should be complete by October and will have space for about 70 tenants.
A time-lapse video shows workers putting the final touches on the first phase of the development, laying a new floor and installing lighting.
The former tannery buildings date back to the 1870s and are part of Woolston's history.
http://www.stuff.co.nz/the-press/news/the-east/8686372/The-Tannery-to-open-in-June
Related article