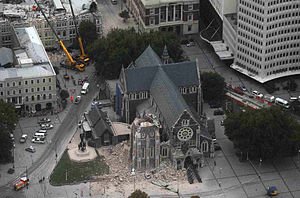 The shrinking of the red zone cordon around earthquake-crippled Christchurch's city centre has continued this weekend with the area north of Gloucester Street now open.
The move is the first in the four-week reduction programme which will result in the majority of the central city roads and footpaths being accessible and safe for the public to use.
It will just leave cordons around specifics buildings or areas as work continues to repair infrastructure or demolish buildings.
Canterbury Earthquake Recovery Authority (Cera), Christchurch City Council, SCIRT and other key agencies are working together to complete the work.
"Opening the city as much as we can, as fast as we can, gives everyone a boost," Cera chief executive Roger Sutton said.
A map that outlines the remaining cordon can be seen at:http://cera.govt.nz/cbd-rebuild-zone/cordon-map
Related articles