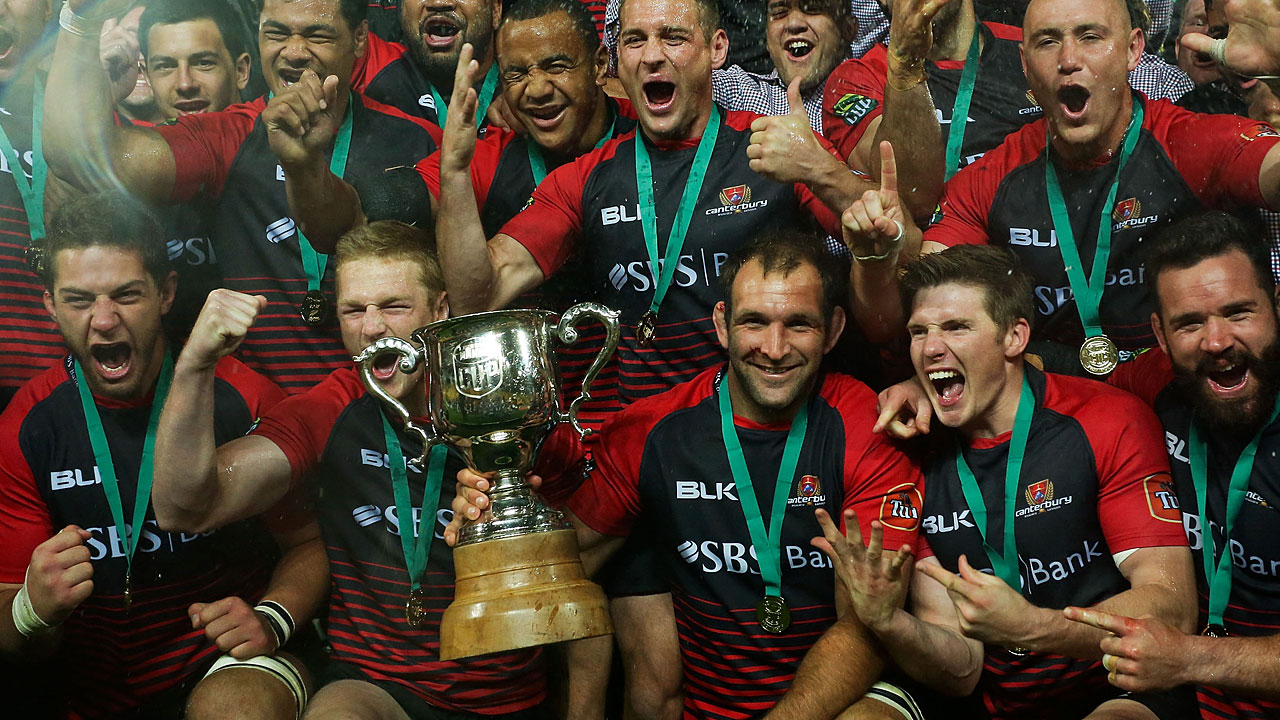 RUGBY
10 reasons why the ITM Cup is still relevant
Sportal.co.nz's Lynn McConnell gives his view of why the national provincial rugby championship is still so important to the game in New Zealand.
1 – Marty Banks. Twelve months ago he was playing Heartland rugby but he, and others, demonstrated it is still possible emerge from the minor unions and make an impact at a higher level. This is one of the most important factors in the New Zealand game.
2 – Canterbury. Winning the ITM Cup competition still matters. Some teams talk the talk but Canterbury consistently walk the walk and by setting the standards they do, they provide the challenge for other sides to aspire to.
3 – The Ranfurly Shield. What a jewel the Shield is for the New Zealand game. Waikato, Otago, Hawke's Bay and Counties Manukau will attest to that. The boost it gave the last three sides, albeit briefly for Otago and Hawke's Bay, cannot be under-estimated while Counties Manukau have filled a significant gap in their history by finally securing the log of wood.
4 – New faces. Not everyone can make the New Zealand Under-20 team or the New Zealand Secondary Schools side so the ITM Cup is a great place to prove worth. The greater ability to move around the countryside also creates opportunities – ask Cardiff Vaega, Brayden Mitchell, Billy Guyton, Willis Halaholo, Brendan O'Connor and others.
5 – Goal-kicking. To succeed as a team at any level of rugby you have to kick your goals and the pressure associated with success in both the Premiership and Championship is evidence of that. Three of the top teams in the Championship and seeking promotion had the top three kickers in the competition – Banks, Hayden Parker and Ihaia West.
6 – First five-eighths. A few years ago the question was who was going to succeed Dan Carter? Certainly he is one of a kind, but you would have to say the talent thrown up by the ITM Cup is a great comfort. Not only Banks, Parker and West, as mentioned above, but throw in, in no particular order, Simon Hickey (Auckland), Lima Sopoaga (Wellington), Scott Eade (Southland), Tyler Bleyendaal, Richie Mo'unga and Tom Taylor (all of Canterbury) and there is some depth in the position. That is not to say all are Test candidates, but they do keep the pressure on.
7 – Flankers. Same as above. In such an injury-laden position at the sharp end of the game, flankers are more prone to injuries than most other positions. And when Richie McCaw was on leave, or injured, the ability to call on someone like Matt Todd who was still in match play was invaluable. That's not to forget players like Ardie Savea emerging at that level.
8 – Referees. No, this isn't a joke. Referees need match play such as the ITM Cup to lift standards of refereeing over the country as a whole. Just look at the lack of referees from Australia at the moment. And, while acknowledging that the ITM Cup can be a breeding ground for our future referees it has to be said that they could do with some sharpening up.
9 – Fans. Criticism of the lack of numbers at ITM Cup games forgets a few things. Yes, there is greater appeal for Super Rugby. Yes there are a lot more Test matches to pay for. But the fact is, there is still an economic downturn going on and families, especially, don't have the ability to turn out en masse as they used to. And if you are able to subscribe to pay television you can't always cough up the extra to attend games – it's one thing or the other.
10 – Coaches. They may be one of New Zealand's finest exports but the fact remains that every coach needs a career path. If it was good enough for Sir Graham Henry and Steve Hansen to start at provincial level, it is good enough for other prospective All Blacks coaches. The ITM Cup is a significant second step, after club coaching, and demonstrates who are worthy of the next step up.
In all respects, these 10 factors are vital to the future of the New Zealand game. The ITM Cup cannot be written off as irrelevant and to suggest otherwise is to commit New Zealand's rugby future to chance – and that doesn't bear thinking about.
http://www.sportalnz.gearbox.performgroup.com/rugby/itm-cup/10-reasons-why-the-itm-cup-is-still-relevant/16ziso7gockev1y1mmi54oqex3
http://tvnz.co.nz/rugby-news/canterbury-dynasty-continues-5660632
Related articles