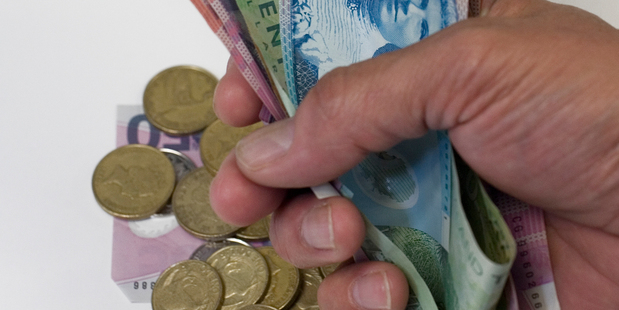 The living wage calculation of how much a family needs to live a basic but comfortable life has risen but some Tauranga families are struggling on much less.
Living Wage Aotearoa, an organisation campaigning for employers to pay their staff a wage sufficient to support a small family in relative comfort, has raised the figure it said would meet these needs.
Last year the living wage sat at $18.40, it has been re-evaluated and raised to $18.80. The minimum wage is currently $13.75.
The Bay of Plenty Times spoke to two single mothers struggling to get by on an income less than the living wage.
Emma Harvey said her Working for Families allowance had recently been cut and she now earned less money in her full-time job than she would get on a benefit.
"I've been notified by IRD that my Working for Families has been cut, not because I'm earning too much but just in case I get overpaid.
"That's $150 a week out of my income which is a huge amount for someone in my position."
Ms Harvey said she enjoyed working and providing for her family but when it came down to the "nitty gritty" she would be better off on a benefit when taking sick leave and child care arrangements into account.
Single mother Nikki, who spoke on condition her surname was not published, said her full-time job covered her rent and power only.
Her Working for Families allowance of $200 a week had also been cut, and her mother was in the process of applying for a loan so Nikki could buy food and petrol in coming months.
"A living wage would make a huge difference. My daughter came home yesterday with a notice about a swimming sports thing that costs $22 per child."
Tauranga Chamber of Commerce acting chief executive Anne Pankhurst said she was aware people were struggling on low wages, but enforcing a living wage could cause more problems than it solved.
"Right now, there are statistics that show 48 per cent of businesses have not given staff a pay raise over the last year because of their own business position.
"It's a very difficult step to make."
Acknowledgements:   BAY OF PLENTY TIMES
http://www.nzherald.co.nz/bay-of-plenty-times/news/article.cfm?c_id=1503343&objectid=11205621