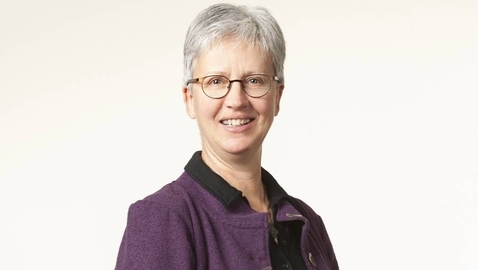 "If you actually want to eradicate the Maui's dolphins, this would be the way to do it."
This is the view of associate professor Liz Slooten of the University of Otago's zoology department.
Dr Slooten has spoken out against a decision to allow oil exploration inside the West Coast Marine Mammal Sanctuary, home to critically endangered Maui's dolphins.
But Energy and Resources Minister Simon Bridges disagreed exploration in the area would be the end of the dolphins.
Dr Slooten has been studying Maui's dolphins since 1984 and in that time has watched the population dwindle from about 2000 to 55.
She said scientific bodies such as International Whaling Commission, Society for Marine Mammalogy, and NZ Marine Sciences Society had been fighting for better protection of the critically endangered mammal and allowing oil exploration in the marine reserve was "the last nail in the coffin".
"As a biologist, it's amazing to me that someone would think of doing such a thing in the habitat of a critically endangered dolphin. The worst impact has been fishing, but this is the last nail in the coffin if they add a new impact."
"It's amazing how completely deaf the Government has been to these international scientists. Pretty much every group of scientists around the world relevant has urged the Government to do something."
When the Bay of Plenty Times posed Dr Slooten's concerns to Mr Bridges, he disagreed the decision to allow exploration in the area would be the end of the dolphins.
The Code of Conduct on seismic surveying, implemented in 2012, went beyond almost every country in the world for petroleum work and took the country to world's best practice, Mr Bridges said.
"Most importantly, it requires operators to have marine mammal observers on board who are independent experts wherever the petroleum companies are surveying. These experts have the power to shut down the work on seeing any marine mammal life."
Mr Bridges said there had never been a recorded incident in relation to petroleum activities in spite of a huge amount of activity in the area for the past 40 years.
A collaborative forum of experts had completed research for the Government about the dangers to the dolphins and had resulted in the "beefing up" of protections around seismic surveying. An expert advisory group would provide ongoing advice and research to make sure the dolphins were protected, he said.
Mr Bridges said the Government had done a lot of research around the harm to Maui's dolphins and 95 per cent of the mammals' issues were around fishing, the biggest threat being set netting.
http://www.3news.co.nz/Smith-checking-answer-over-Mauis-dolphins/tabid/1607/articleID/349999/Default.aspx
Related articles