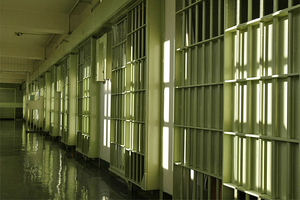 A man convicted of raping and murdering an 83-year-old woman is to be released on parole, despite being judged a high risk of reoffending.
Gary Edward Ladbrook, 55, was jailed for life in 1993 for the rape and murder of Nora Sole, a grandmother and widow, in her New Plymouth home.
The Parole Board this afternoon released a decision ruling Ladbrook can be released from prison on May 9, provided he is subject to electronic monitoring and a series of other special conditions.
Its report noted Mrs Sole's family still believed Ladbrook was a dangerous and remorseless liar who has never truly accepted his guilt.
A recent psychological report showed he was at a high risk of re-offending, it said.
However, the board said Ladbrook had completed an intensive Adult Sex Offenders Programme and shown good ability to manage his behaviour in prison.
He had also completed an extensive period of one-to-one work with a psychologist.
The board said he would be bailed to supported accommodation in the South Island.
It imposed conditions barring him from travelling to the North Island, taking alcohol or drugs or having any contact with the victims of his offending.
Aclnowledgements:     – HERALD ONLINE
Related articles