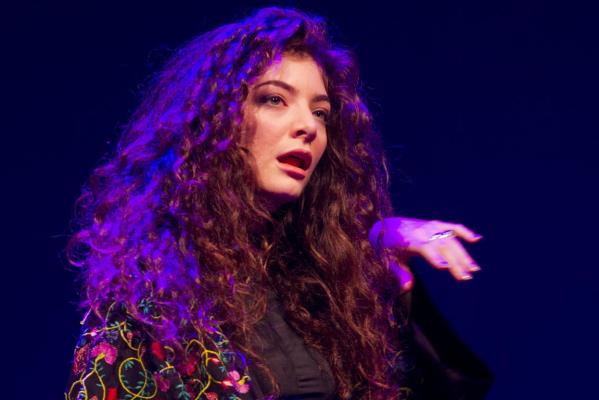 The mind tends to boggle a bit when you think about the various things Lorde has achieved.
In a seemingly insubstantial amount of time, she's not only conquered the charts and won two Grammy Awards, but she's now gracing the cover of iconic magazines like Rolling Stone and Elle.
Just in the past month, there was the parody by "Weird Al" Yankovic; then she popped up on South Park, in not one episode, but two.
In just over a year, she's gone from playing no shows at all to playing the biggest stages on Earth and festivals like Coachella and Lolapalooza.
At the end of the month, she's bringing her world-conquering show back to New Zealand – back home, playing Christchurch, Dunedin, Wellington and Auckland.
David Farrier was at the very first show Ella Yelich-O'Connor ever played at a tiny bar in Auckland.
Now, a year later, he sat down with her in Los Angeles to ask how it's all going.
Watch the full interview:  Lorde on Hunger Games, South Park and her career.
LORDE'S NZ TOUR DATES:
October 27: Christchurch – Horncastle Arena
October 29: Dunedin – Town Hall
October 31: Wellington – TSB Bank Arena
November 1: Auckland – Vector Arena
Others Are Watching
Read more: http://www.3news.co.nz/tvshows/campbelllive/lorde-reflects-on-her-big-year-2014101320#ixzz3G4RnjZuu    View the video:
Related articles